Welcome to the wild world of backlink management, where we'll guide you through the mystical art of disavowing links. Strap on your black belt and prepare to enter the Disavow Dojo!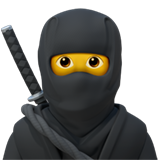 Building strong links in September 2023 is as important as ever
In the world of SEO throughout 2023, the SERPS have proven that backlinks still reign supreme. Ignore the clickbait titles and those peddling SEO courses focused solely on publishing content without any real guidance or foundation on powering those pages with backlinks to get visibility.
We provide all our resources and guidance from over a decade of using these tools and links on our websites.
As any seasoned SEO will tell you, not all backlinks are equal. To thrive in this competitive landscape, it's crucial to recognize and eliminate toxic links that can harm your website's performance.
Unraveling the Disavow Tool: An Introduction
Welcome to the world of Google's Disavow Tool — an indispensable and often underrated instrument in your SEO toolkit, crucial for sustained organic SEO success. As SEO experts, we firmly believe in the value of signalling Google that we're actively managing our backlink profiles, as we can't always control who links to us.
Some SEO professionals argue (ourselves included) that Google developed the Disavow Tool to empower webmasters to take charge of their backlink profiles while providing valuable data for Google Search Quality Evaluators. This data helps train multi-modal LLMs with the ultimate goal of real-time, automated filtering without relying on broad updates.
Google's web algorithm safeguards users from spam by continuously crawling billions of pages and links. As a result, the search giant gains enormous data regarding "bad links," which can be used to enhance search results with greater efficiency and less computational power.
Google has acknowledged that the Disavow Tool can assist in addressing harmful backlinks that may negatively impact your site's search performance. While John Mueller, a Google Webmaster Trends Analyst, has discussed the Disavow Tool in various webmaster hangouts, he has not confirmed that it offers complete protection from penalties.
Nonetheless, the collective contribution of tagged data on a large scale undoubtedly provides a net gain advantage for everyone.
Now, let's dive into the cutting-edge domain of systems thinking and data-driven backlink management with renewed confidence in the Disavow Tool's potential.
Debunking Disavow Myths: Are They Good or Bad?
Disavows can be a fantastic solution for addressing toxic links in your backlink profile. However, not all websites require a disavow, and the Google Disavow Tool should be used cautiously. According to Google's John Mueller, the "vast majority of sites" don't need to use the disavow tool. If a website is struggling to rank or experiences a sudden drop in rankings, then a backlink disavow should be considered to restore your former rankings.
Disavow Without Manual Actions: Is It Worth It?
There are significant benefits to disavowing a large number of toxic links pointing to your website. Many website owners only order a link audit service when receiving a manual action penalty. However, being reactive is often too late, and the damage has already been done with significant drops in traffic and rankings. A proactive disavow approach can help maintain a clean backlink profile and lead to substantial traffic increases.
The Effectiveness of Disavowing Links in 2023
Yes, disavowing links in 2023 still works and may be even more effective than ever. Google consistently cracks down on sites with spammy links, so keeping your link profile clean is vital. Properly disavowing links can boost rankings within the search engine results pages. It's crucial to have a professional carry out your disavow to ensure it's done correctly.
Top Disavow Tools for a Stellar Backlink Profile
Link Research Tools
Voted as the number one SEO tool for Google Disavows by advanced SEOs, Link Research Tools is essential for websites with a large backlink profile. The Link Detox Tagging Rules save time and help easily identify problematic links.
Google Search Console
Google's own website analysis tool presents data for website owners. The "links report" section shows links worth disavowing, and you can upload your disavow list directly to Google's disavow links tool page. However, a more in-depth tool like Link Research Tools is recommended for greater reliability.
Ahrefs
Ahrefs is a versatile disavow tool that enables users to analyze their backlink profiles in detail. It is also useful for content analysis, tracking rankings, and keyword research.
SEMrush
Semrush is another multifaceted tool that can be used for disavowing purposes. While it's a good disavow tool, it specializes more in overall SEO and marketing.
Majestic SEO
Focused solely on website backlinks, Majestic SEO offers detailed and helpful data for disavowing purposes. However, a tool like Link Research Tools offers more value for a thorough disavow process.
The Art of Disavowing Backlinks: A Step-by-Step Guide
To disavow backlinks using Google's Disavow Tool, follow these steps:
Open Google Search Console.
Visit the Disavow links tool at: https://search.google.com/search-console/disavow-links
Select your website within the tool.
You'll see information about past disavows if you've disavowed links.
Click 'Choose file' and upload your new disavow file.
The disavowing process will remove spammy backlinks pointing to your website.
Remember that if your domain is set up as a 'Domain Property,' the new tool doesn't currently support disavow files. Instead, use URL Prefix properties. If your domain is set up as a 'URL Prefix,' upload the disavow file to all variations set up in Google Search Console, such as HTTPS/non-HTTPS and www/non-www.
Removing unnatural links pointing to your domain typically results in improved SERP rankings.
Maintaining a Pristine Backlink Profile Post-Disavow
To keep your backlink profile clean after submitting a disavow file, consider the following:
Regularly order Link Audits to monitor and disavow problematic links proactively.
Acquire new, relevant, high-trust, and low-toxicity backlinks to maintain a healthy backlink profile.
Frequently Asked Questions
Why are paid white hat backlinks in the disavow file?
Paid white hat backlinks may appear in the disavow file if they have low trust, low power, and high toxicity metrics. Purchasing backlinks violates Google's guidelines, but only toxic backlinks are added to the disavow file by link audit experts.
Can I remove specific links from the disavow file?
Links in the disavow file are there for a reason, so removing them could result in rejection if submitting a reconsideration request. Instead of removing problematic links, build new, trustworthy backlinks to strengthen your backlink profile.
Is link removal better than disavowing?
Although Google prefers link removal, it's not always possible or practical. Disavowing links is a viable alternative when removing toxic backlinks isn't an option.
Why do disavowed links still appear in Google Search Console?
Disavowed links remain visible in Google Search Console, as they are not removed from the platform.
How many disavow files can a website have at once?
A website can have one disavow file at a time. Update this file with low-quality or guideline-violating backlinks as needed.
What to do if you've been penalized?
If your domain faces penalties due to spammy backlinks, consider disavowing the entire domain using the "domain:" directive rather than individual URLs. This is particularly helpful if you receive thousands of backlinks from the same website.
Identifying Backlinks for Disavow: The Criteria
Backlinks may be added to a disavow file for various reasons, such as spammy appearance, unnatural linking, low trust, low relevance, or high toxicity. Analyze the link type, visibility, traffic, authority, anchor text, and other factors to determine which links to disavow.
Concluding Thoughts: Embracing Proactive Backlink Management
Submitting disavow files in Google Search Console is crucial for large websites that naturally accumulate toxic backlinks. Regularly monitor and maintain a clean backlink profile, even if you're not actively purchasing backlinks. Proactively managing your backlink profile can help prevent penalties and improve your site's search engine rankings.
Investing in multiple disavow tools like LRT, Ahrefs, and Majestic SEO can be expensive, especially if you manage only a few websites. Instead, consider using a done-for-you link audit service from backlink disavow specialists. These services will identify and disavow spammy backlinks, submitting the necessary files to Google Search Console on your behalf.
More Resources on Disavowing Toxic Backlinks
For additional information and guidance on disavowing toxic backlinks, consider the following resources:
Backlink audit tools and services, such as Ahrefs, SEMrush, and Majestic SEO, can provide valuable insights and recommendations for disavowing harmful links.
Comprehensive guides, case studies, and articles from reputable sources like Search Engine Journal, Ahrefs, and HubSpot offer best practices and real-life examples of successful disavow strategies.
Industry forums, blogs, and social media groups can also provide practical advice and support from fellow SEO professionals who have navigated the disavow process.
Congratulations, SEO grasshopper! You've now mastered the secrets of the Disavow Dojo! Use your newfound wisdom wisely, and remember: a clean backlink profile is a path to SEO enlightenment!